Steri-Fab CA Sprayer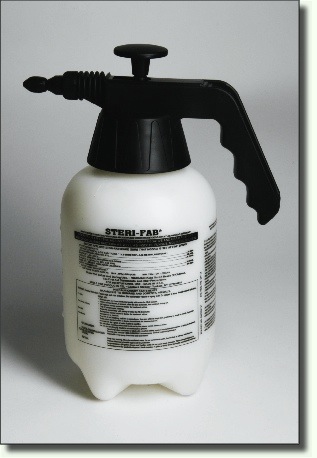 New Steri-Fab® continuous action sprayer silk screened with complete product label.
Complies with all local, state and federal laws with regard to secondary container labeling.
Unlike generic sprayers, this sprayer is designed to be used solely for Steri-Fab.
The complete product label assures compliance when using this EPA registered product.